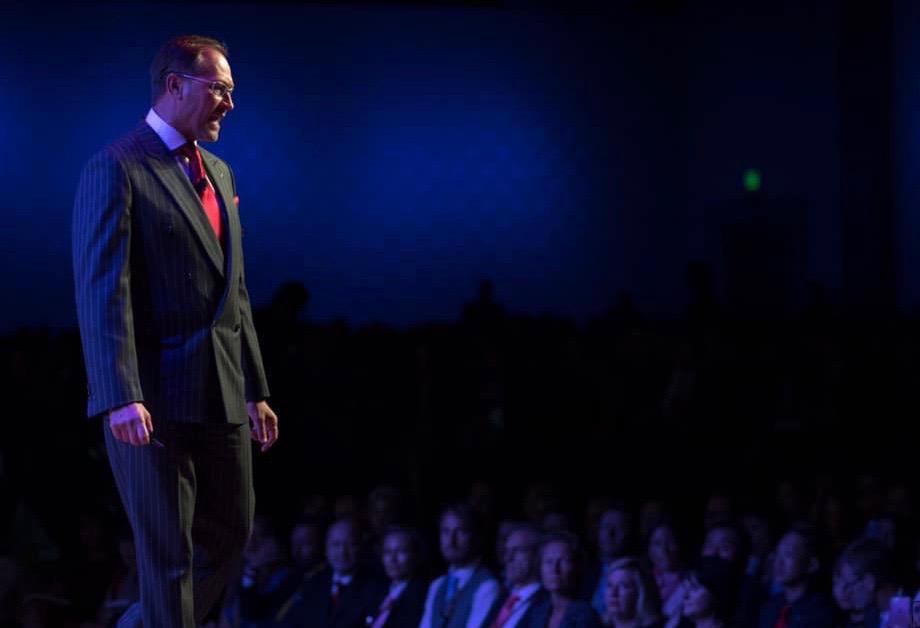 Born in a 4 building village in Africa, starting from nothing, and achieving enormous global success David Fabricius is a globally known, award winning entrepreneur and award winning speaker, and a business coach with deep experience across 6 continents with direct exposure with people from 143 nations, including some of the most famous people on Earth including Steve Wozniak, Dr. Phil, Simon Cowell, Mark Wahlberg, John Travolta, Mel Gibson, Gene Simmons and many more.
David has presented on leadership, business, and personal excellence at top business schools and Fortune 500 corporations globally – from Switzerland to America.
Davids clients includes YPO, EO, Microsoft, Motorola, Mass Mutual, Lucent Technologies, Fortune Builder's and many more. He has been featured on BBC World News, Fox News, CNN, The Wall Street Journal and many more media channels globally.
He has been called a modern day Napoleon Hill, and a perfect hybrid between James Bond, Indiana Jones and Gandhi.
David Fabricius has unique real-world experience including experience in both elite military special forces specializing in recon, direct action and more, and in police special operations counter terrorism units specializing in hostage rescue, bomb disposal, and high value persons capture, and surviving five major near-death experiences that gave him deep life wisdom and makes him one of the most interesting and capable speakers and coaches in the world today.
In his Recon unit Special Forces School he earned #1 place in an Instructors program.
He is all about results. Measurable results for your business, and personal financial growth.
He has learned from, and worked with the best, and now it is your turn to learn the best of all he knows directly from him. It's a game changer!
This is what you want and need to grow your business exponentially.
Gain greater financial security, freedom and peace of mind for you and your family.
David is all about better results – your results – faster!